Flying with kids: 5 booking tips to start your flight off right
Flying with an infant or toddler is a daunting thought. While your mind may be racing to braving the flight itself, you can start planning for a smoother flight as soon as you start your trip planning. These five booking tips are the first steps to a better flight for you and your child.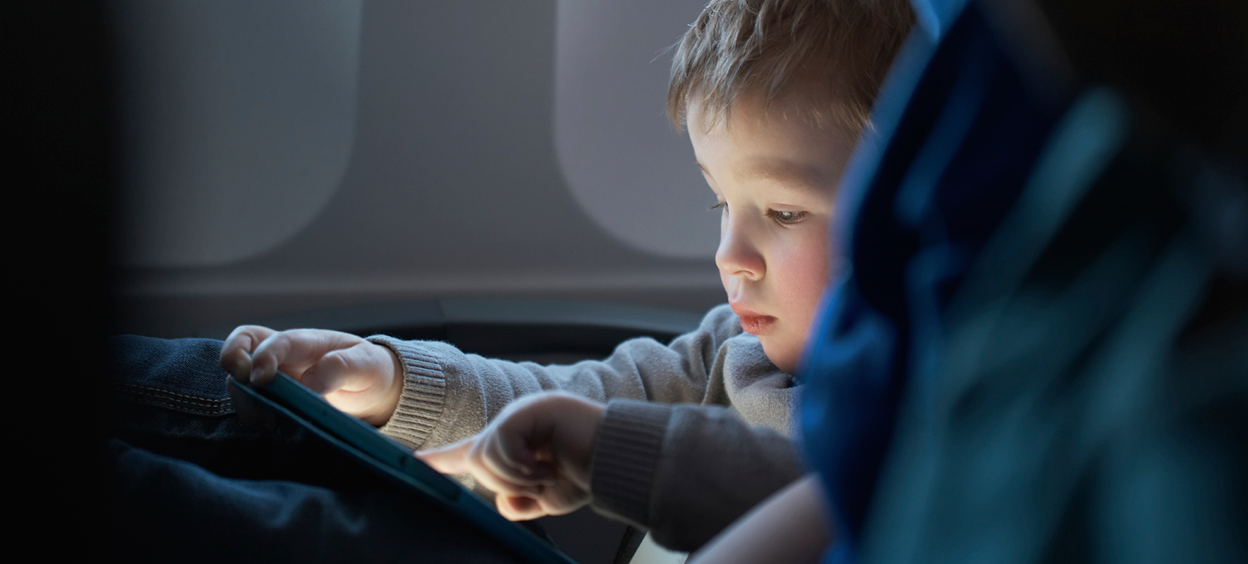 1. Choose your time wisely.
Is there a flight available during a regular naptime or overnight? Choosing this flight may let your child (and you, if you're lucky) get some Zs en route. Is it possible to travel "off-peak"? This could mean a little more room to spread out on board, and flight attendants who are able to give a little extra help.
2. Let the airline know your child's age.
This is a good time to find out airline policies and tell them if you're bringing a safety seat.
3. If you can afford it, buy a full ticket for your infant.
They'll be much safer buckled into their child restraint, and you'll be more comfortable. For older children, be sure to prepare them in advance for sitting in their own seat; if they expect to be on your lap, your takeoff could result in a meltdown.
4. Choose your seats in advance.
There may be an extra charge for this, but it's worth it.
The bulkhead row means no seats ahead of you and extra legroom, but you won't have easy access to carry-on items.

If you're travelling with another adult, try booking an aisle seat and a window seat. You might get lucky and have an empty seat between you.

If you're travelling alone with a child, the child's age could make a difference to your preferred seat. If you have a child you're nursing, and prefer some privacy (relatively speaking), a window seat might be preferable. If your child is a toddler, an aisle seat will let you get up easily for walks and bathroom breaks.
5. Consider stopovers.
A stopover is a chance for young children to burn off some energy. If you're travelling with a baby and have to stop, remember that you'll have a lot of items to transfer and a stopover that's too short could mean a missed connection.
You can't control every factor, especially when it comes to a flight with a baby or a young child. But planning your booking carefully could get you one step closer to a bon voyage.