Think back to your last travel adventure. Was there an item in your carry-on that you never used? What didn't you think to bring that you wish you had?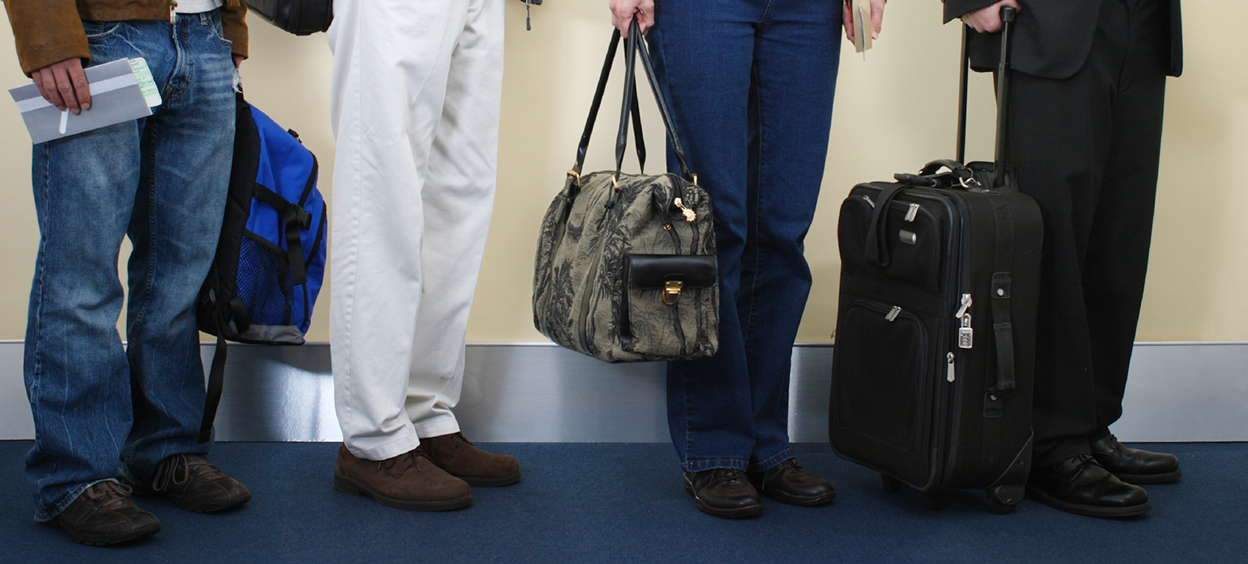 We asked six travellers what they carry in their own carry-ons.
Bob works in the travel industry, flying all over the world, often on long-haul flights.
David is a computer consultant, who has worked in England, Israel, Japan, Mexico, Denmark and the U.S.
Kate works in the financial services industry – in large part to fund her travel habit.
Robert works for a pharmaceutical company and travels both for business and pleasure.
April is a self-employed mother of a six-year-old who keeps her busy both on and off flights.
Jonathan grew up travelling and now travels often for business. He doesn't leave home without his electronics. 
We used their tips to build our very own comprehensive carry-on checklist.
The ultimate carry-on list
The basics:
Travel documents (passport, tickets, boarding passes)
Some local currency to get you out of the airport, and for tips and snacks
A bottle of water (purchased after security) and a snack
Prescription medications, in their original prescription containers
A pen, for filling in luggage tags and customs information
Kate recommends: "I know I'll always have my travel docs in my carry-on, so I keep a few things with them so they're handy: my parking stub and parking spot location; the contact info for the car or driver meeting me at my destination; and the name, address and phone number of my hotel."
The entertainment items:
A book or magazine
Destination travel guide
Bob recommends: "Remember to put your reading glasses in your carry-on."
Robert recommends: "Instead of a notebook, I take sticky notes, which are smaller and lighter."
Ear buds or headphones (even if you don't carry electronics, so you can use your own for the in-flight entertainment system)
The electronics:
Phone and/or tablet
Phone and tablet charger
​Robert recommends: "Most planes and hotels have a USB charge point these days; take your charge cord, but pack the block in your checked baggage."
The business essentials
Laptop and charger
Wireless mouse
USB stick
Jonathan recommends: "Don't forget extra batteries for your portable mouse."
David recommends: "I own my own business, so I take business cards along; when fellow business travellers ask what I do for a living, they often ask for one."
The comforts of home:
Tooth brush and travel-size toothpaste or travel-size mouthwash
Travel-size deodorant for overnight flights
Lip balm
Moisturizer
Gum or mints
Ear plugs
Sleep mask
Advil or Tylenol and Gravol
Neck pillow
Hand sanitizer
Kate recommends: "On long flights, I change out of my shoes, into flip flops or anti-compression socks for the flight"
April recommends: "When I travel with my six-year-old, I carry markers and pens, and a blanket so he can get comfy."
The "just in case my luggage gets lost" items:
Change of socks and underwear
Robert recommends: "Wear shoes that are versatile (weather and events) in case your luggage is delayed."
Make your own carry-on list
Copy the items from this list that you want to carry-on. Save the list on your computer so your carry-on is complete every time.